Industrial marking equipment
Marking - flexible, mobile and easy!

Whether number, date, time, text, barcode, logos or in combination, REINER offers individual solutions for your requirements.

Whether in industry, public administration or logistics – REINER handheld marking systems are characterized by their versatility and durability.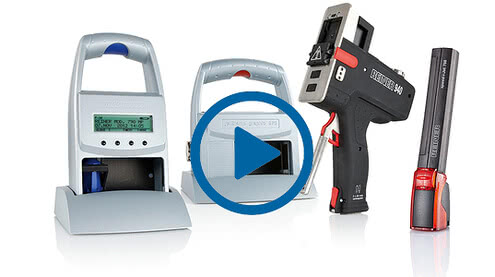 Industrial marking equipment
jetStamp 1025
• Ideal for printing on large surfaces
• Sequential 1-D and 2-D barcodes
• 100% mobile
• Max. print are dimension: 85 x 25 mm (W x H)


»read on
jetStamp graphic 970
• Ideal for printing on large surfaces
• Automatic advancing numbering/dating barcode
• Max. print are dimension: 65 mm (2 ½") x 12.7 mm (½").




»read on
REINER 940
• Ideal for printing on large surfaces
• Number, date, time, text and graphics and barcodes:
• Max. print are dimension: 140 mm (5 ½") x 12.7 mm (½")


»read on
speed-i-Jet 798
Print individual text, consecutive numbers, date and time, and still remain mobile - Pocket format






»read on
jetStamp 790 MP
Print on metal and plastic - Battery operation

»read on
jetStamp 792 MP
Print on metal and plastic - e.g. installed in production lines

»read on
Accessories Industrial marking equipment
Here, you can find the matching accessories for your REINER handheld marking equipment. Please select your stamp in the following selection window for this. The corresponding accessories are displayed.
Application Notes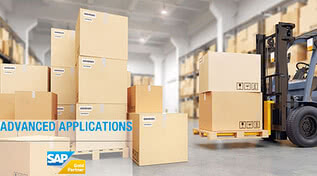 REINER and Advanced Applications develop best-practice solutions in the SAP environment
Finding the right connection is important, especially when it comes to the smooth and fast transfer of data in processes. In marking, the focus is on mobility and coupling with the leading systems and their data.

In order to find the best solution for data transfer from SAP directly to the REINER marking devices, Ernst REINER works closely together with the specialists from Advanced Applications.
»read on
Marking of PCBs - DataMatrixCode and Text
Würth Elektronik GmbH & Co. KG is a leading manufacturer of PCBs in Europe.

Using the mobile marking unit jetStamp graphic 970 ensures traceability in the production process.

The imprint, comprising a machine-readable DataMatrixCode and the batch ident no. in plain text, permits a reliable labelling solution that is visible and unique at all times.
»read on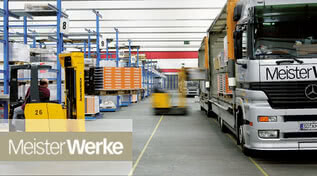 Digitised delivery documents - Barcode
The gate supports and optimises the inbound goods process with two work steps. It is integrated into a workflow system and ensures correct assignment of documents to goods.

This is where the employees of MeisterWerke took action to create pragmatic improvement: Optimisation of logistics bottlenecks in inbound goods skilfully combined with demands for accelerated processes for servicing suppliers and forwarders.
»read on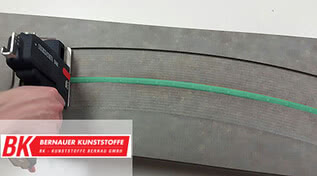 Permanent labelling of construction parts - Continuous numeration
No matter if individual or serial production – an optimal finishing processing for each product is developed.

Innumerable work processes are applied for this, requiring complete documentation during the order and marking for trackability of the parts.

These framework conditions in turn are the perfect area for use of the handheld inkjet printer REINER 940!
»read on
Clear coding of train tickets with REINER marking system
As it was starting to prepare for the global exhibition in 2015, Italian railway company Trenitalia was looking for a way to devalue the many different ticket types quickly and traceably.

The REINER mobile inkjet printer speed-i-Jet 798, which can be pulled across the ticket like a marker pen, gave the Italian state railway company the right solution for this large event.
»read on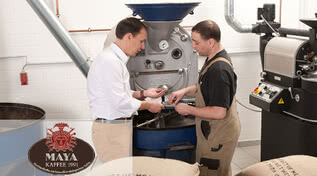 Highest-grade marking in the Maya coffee manufacturem - Best Before Date
The REINER jetStamp 790 will put a professional imprint onto the coffee bags of Maya placed next to the roaster right at the site of filling.

The filling and expiration dates are provided automatically by the mobile printer on site once it has been programmed. A single movement of a hand prints two dates onto the bags filled with beans still warm from roasting. The process requires no interim storage or label printing.
»read on
The marking solution for mymuesli
Who doesn't know them: The slim muesli boxes from mymuesli?
Any mix is possible on the customer's request, no matter how small the quantity. However: It must remain recognisable clearly and unmistakably at all times.

The REINER 940 handheld inkjet printer provides good and most of all customised services
in this area.
»read on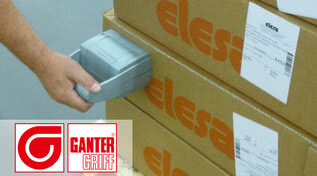 Time-saving - everything in stock with REINER marking equipment
Together with REINER, the partner for marking technology, Ganter Normteile was now able to complete an important step towards improving its warehouse logistics.

The just as logical as smart solution intends for 30 pallets delivered every week no longer having to be placed in storage and picked as of now...
»read on
Applications and solutions
On which material would you like to print?
What would you like to print?
FAQ Industrial marking equipment
Get answers to frequently asked questions.

Detailed questions on your product are answered on the corresponding product page. If you have any further questions, call us or send an email. We will gladly help you.
My marking equipment does not work?
Can I programme the imprint for my marking equipment on my own?
Yes, you can use the enclosed software "PCset" to programme your own imprints.
How do I transfer imprints to my marking equipment?
How do I replace the print cartridge on my marking equipment?
How many prints are possible per battery charge in my marking equipment?
• jetStamp graphic 970: approx. 1,000 prints
• REINER 940: approx. 1,000 prints
• jetStamp 790 MP/791 MP/792 MP: approx. 500 prints
• speed-i-Jet 798: approx. 5,000 prints
Can my marking equipment print copies?
No, your marking device cannot print copies. It works with inkjet technology. These include:

• jetStamp graphic 970
• REINER 940
• jetStamp 790 MP/791 MP/792 MP
• speed-i-Jet 798.
On which materials will the quick-drying ink stick?
The quick-drying ink will stick on metals and various plastics. It depends on the type of surface. REINER recommends extensive testing before serial use.
What is the quick-drying ink made of?
Can I print on food with the ink?
No, our ink is not food proof. Therefore, you must not print directly onto food. Also consider the respective national provisions of food law.
How do I store the quick drying ink for my marking equipment?
Do I have a guarantee for my marking equipment?
For more information on this, see our general terms and conditions. Please click here.